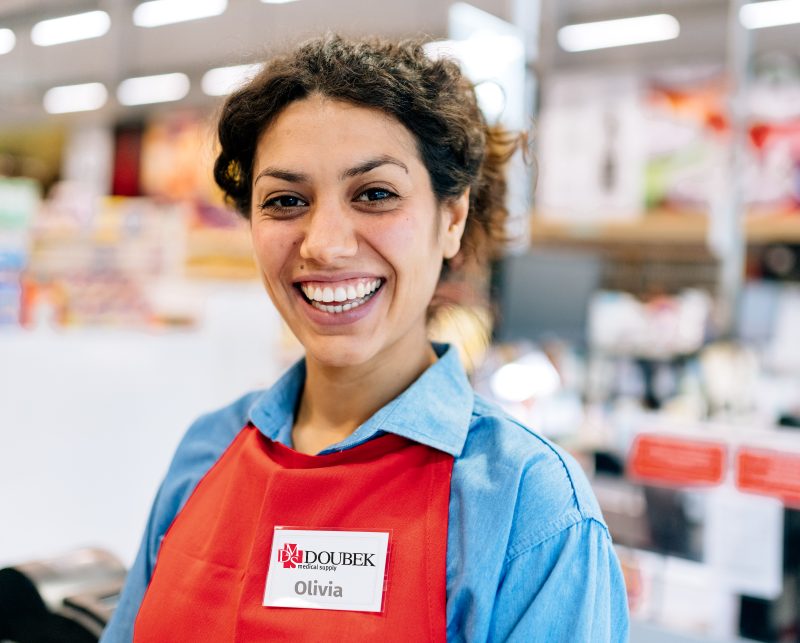 More than just a friendly voice.
Doubek Medical Supply defines customer service as going the extra mile to ensure delivery of a high-quality, differentiated service that is meaningful to clients and adds extra value for the customers they serve.
A third-generation owned and operated medical supply company that has had the privilege of serving the Chicago area for over 60 years, the company still takes to heart their founding grandfather's philosophy: "Taking care of people first, no matter what."
No Excuses
In the spirit of a family-owned and operated business Doubek Medical Supply hires and trains based on the family values of having "no excuses" and being:
• eager to learn
• diligent
• compassionate and
• happy.
Families Serving Families
The Doubek family prides itself on offering the convenience, personalized attention and depth of experience that decades of customers have come to expect.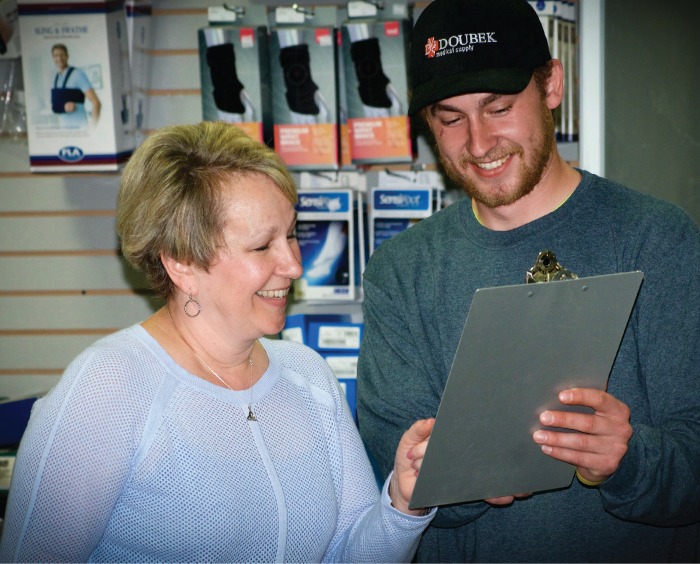 Mother and son duo, Katie and Matt Delaney, both represent the Doubek extended "family" with Katie as a customer service rep and Matt as a driver and in the warehouse. Katie shines with the customers with her upbeat personality and product knowledge. The apple didn't fall far from the tree with Matt, who checks in daily with mom to confirm orders and say, "hello."
"Take care of people first, no matter what."

~RJ Doubek, circa 1955